---
Instant Traffic Shortcuts - Special Discount Affiliate Program
Although Instant Traffic Shortcuts can be promoted with a raw Affiliate Link, I've provided some ad copy and banners for those of you who wish to boost your income with our affiliate program. Click to go to banners, ppc ads, email ads and presell content.
We are using the Rapid Action Profits script so all commissions are paid directly to your paypal account.
Please note we do not tolerate affiliates using any kind of unsolicited email tactics or sending of bulk traffic, or 'guaranteed hits', to your affiliate link.
You have two options to create your link - one is to simply enter your paypal email in the box below to create your link.

The second is to register now for a free affiliate account and your link will use your affiliate name instead (to keep your email address hidden).
Enter either your nickname (if registered), or your Paypal email address in the form. The ads below will automatically be altered to include your Affiliate link.

If your Paypal address is on file, your links will be generated with your unique "nickname".
Here's your raw affiliate link:

And here it is cloaked using "Scrnch'ed":
http://scrnch.me/hocko
... so you have a totally cloaked affiliate link.
This is just one of many features provided by scrnch.me and you can
take advantage of more (tracking, stats, etc.) by joining at http://scrnch.me
Or you can create a Redirect Page using the code below.
Select All - Copy - Paste into new page
---


When you give them totally free content, that's immediately useful, it helps build an immense amount of trust so that when you do email with the product promotion, they are much more likely to respond.

This email below can be sent out "as is" the day BEFORE you send one of the promotional emails above. It shows readers a way they can use to immediately get backlinks to their websites, and it also tells them to look out for a special email 'tomorrow'.

Set this up to send the pre-sell content video one day, then the '(Video) Free Traffic From Google In 5 Hours!' promotional email the following day, and watch your conversions increase - this is a great way to make more money from both autoresponder follow-up integrations as well as broadcast promotions.



---
Image Ads
Thank You/Download Page Ad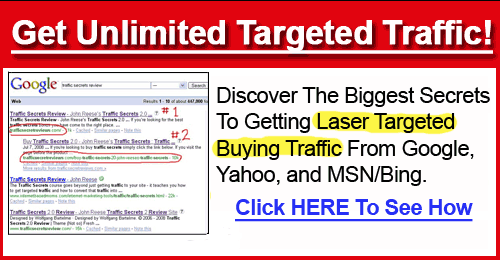 Code - Put Cursor in Box - Select All - Copy & Paste into your web page
468x60 Thank You Page Banner

Code - Put Cursor in Box - Select All - Copy & Paste into your web page
468x60 Banner Ad

Code - Put Cursor in Box - Select All - Copy & Paste into your web page

---
160x600 Banner Ad

Code - Put Cursor in Box - Select All - Copy & Paste into your web page

---
250x250 Banner Ad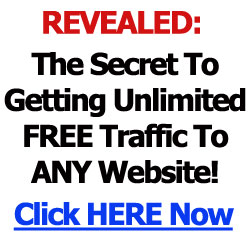 Code - Put Cursor in Box - Select All - Copy & Paste into your web page

---
125x125 Banner Ad

Code - Put Cursor in Box - Select All - Copy & Paste into your web page

---
728x90 Banner Ad

Code - Put Cursor in Box - Select All - Copy & Paste into your web page

---
Short Text Ads (i.e. PPC Ads, Signature Files)
~~~~~~~~~~~~~~~~~~
FREE Traffic Forever
See How To Get On Page #1
Of Google In Just 5 Hours!
http://pureprofitsolutions.com/its/?e=
~~~~~~~~~~~~~~~~~~